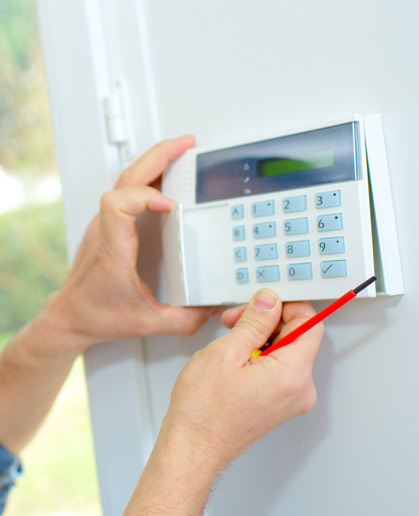 Intruder Alarms
Intruder Alarm is designed to help in case of an intrusion therefore, a routine preventative maintenance schedule is imperative to ensure it is working at all times. It is very important to test your alarm system on a regular basis to ensure that your alarm system works. The best way to ensure that your alarm system functions correctly is to have a preventative maintenance contract.

This will ensure that the following is completed:
• Annual maintenance visits
• Visual checks for signs of wear and tear.
• Batteries are checked and replaced if necessary.
• Test operations of all internal and external sirens, sounders and motion sensors.
• Test sensitivity of shock sensors and panic buttons.
• Test operation of all contact points.
• Site walk around and test of all fixings.
• Test alarm activation end to end with your alarm receiving centre/designated phone. •
Reset alarm codes if required.
• Complete and provide you with a service report.
• Ensure key holder details are up to date if your alarm is monitored.